Important Safety Information
« Click Here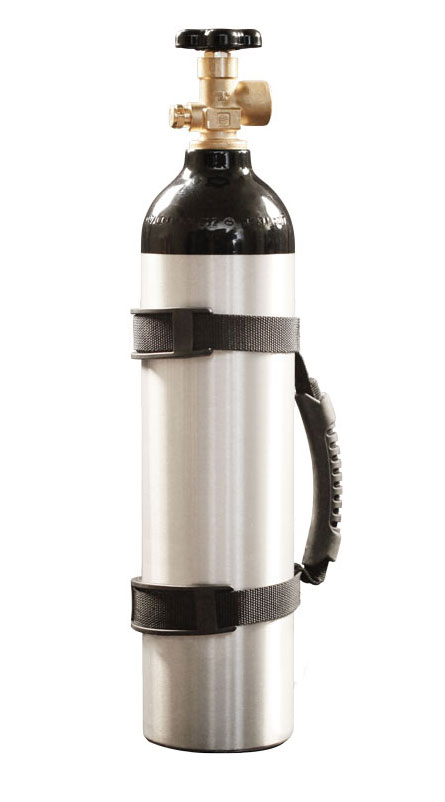 The Portable Tank is a required accessory for the all gas operated instruments except the Model 615, 615D and 1515D which have an internal tank. This tank is a 20 cubic foot aluminum tank with a maximum pressure of 207 Bar/ 3000 psi. It comes with a handle for easy transport and a nurse tank adapter which fits into the Nurse Tank from which you are transfilling. The 6 foot hose is then screwed into the Portable Tank and makes the connection between the two tanks.
Normally one tank per instrument is sufficient. However for remote situations or extensive daily use two tanks might be preferable. Number of readings per tank is dependent upon starting pressure in tank, the amount of pressure required for your reading and if you are using a volume reducer or not. Normally you can expect about 60-80 readings at about 12 bar (average) per full tank.
Weight: 8.6 lbs (3.9 kg)
Dimensions: 21 × 4.5 × 4.5 inches – 54 × 12 × 12 CM