Important Safety Information
« Click Here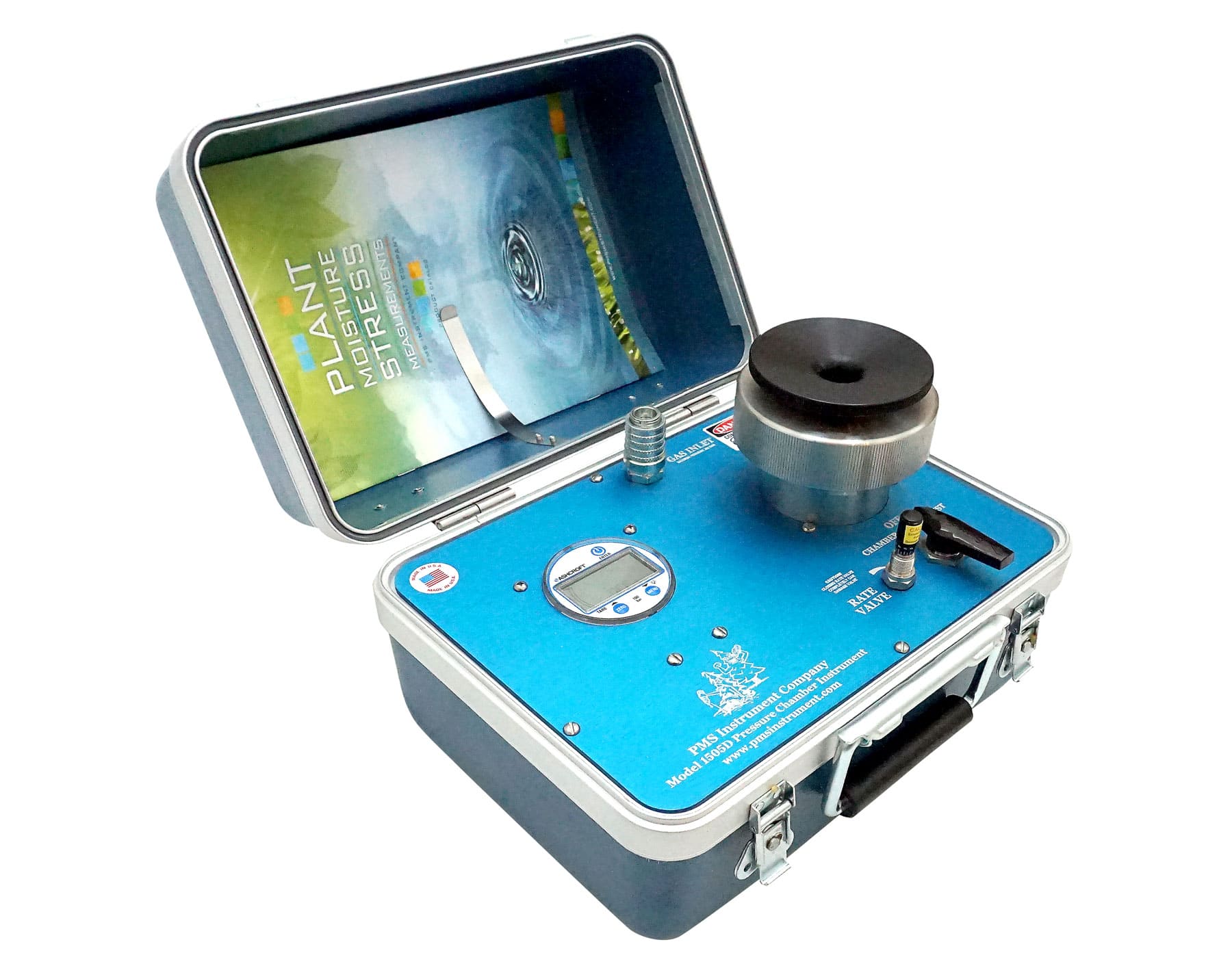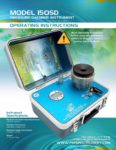 Download The Operating Manual for Model 1505D
Model 1505D Pressure Chamber Instrument is a digital 100-Bar instrument. The instrument can be connected directly to a Nitrogen Cylinder containing 207 Bar/3000 PSI pressure. The Digital Gauge offers features such as backlighting and multiple pressure scales (Bar, MPa and PSI).
Instrument comes fitted with our most popular sealing gasket size – 1/4 inch Compression Gland Gasket and Insert. This gasket will seal a sample that is 1/4 inch in diameter down to a completely closed position. If you need other sealing options such as bladed grass or other semi-round sizes check our other options.
This is an excellent choice for research due to the large range of operating pressure. It is good for work on high stress level plants and can also be used for routine water measurements for crop plants.
The instrument requires a nitrogen source. You can use it in a lab or green house with a large cylinder or buy our light weight Portable Tank to allow for field work.
For more information about how the Pressure Chamber works or other questions, please check our Resources Page.
Model 1505D Specs
Maximum Operating Pressure
100 bar
Chamber Construction
Solid Stock Stainless Steel
Chamber Size
2.5 inch inside diameter x 5.0 inch inside depth
Read-out
Digital Gauge (Reads in Bar, Mpa or

PSI

)
Size (L x W x H)
13 × 11 × 10 inches
33 × 28 × 24 centimeters
Weight
17 Lbs / 8 Kg
Gauge
2.5" Diameter Gauge
0.5% accuracy
100 bar (10 Mpa) range
Instrument comes complete with:
1/4 Inch Compression Gland Sealing System, 5 Extra 1/4 Compression Gland Gaskets, 6 foot Filling Hose, 1 – Solid Lab Stopper for instrument testing, O-Ring lubricant and Lithium Grease, 11/32 inch wrench and 3/32 inch Allen Key for Control Valve Adjustment, Safety Glasses and a color Operating Instructions Manual.
Recommended Accessories
Note: Necessary accessories will depend upon user's application.
Helpful Links
Filling the Portable Tank
What it should look like when it's all hooked up