Important Safety Information
« Click Here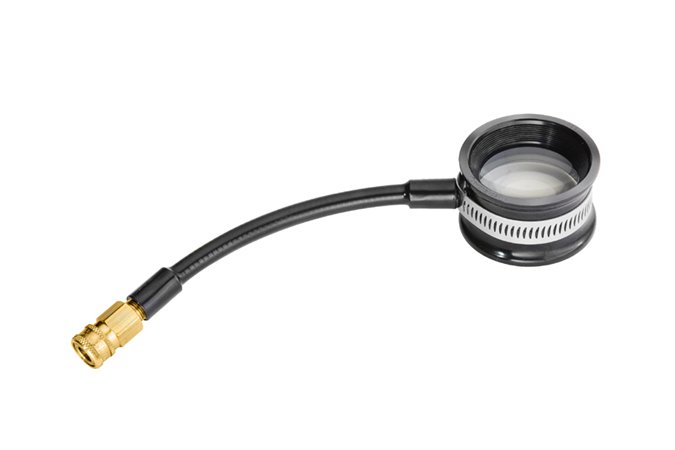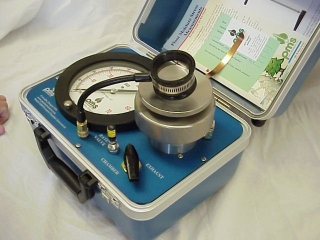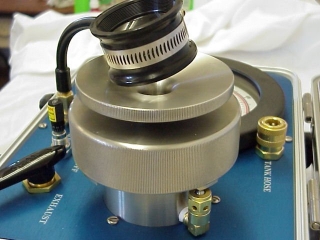 Eye lens is mounted on 6 inch flex-arm for hands free use.
Position magnifier into focus and flex-arm holds position.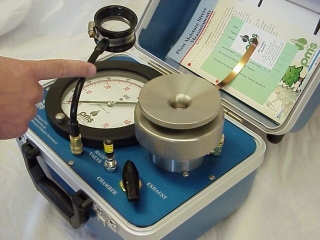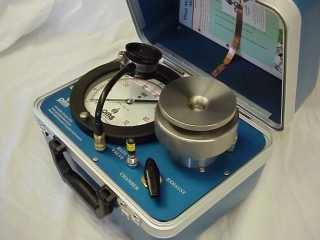 Magnifier easily swings away for quick access to chamber.
Flex-arm can be bent down to fit inside case for transport. It can also be removed using quick-connect fitting.
The Instrument Mounted Eye Lens is mounted directly to the instrument and has a 6 inch flex-arm (gooseneck) that allows it to be held at focal point for a hands free operation. The eye lens can then be quickly swiveled away to change samples in the chamber. When not in use the lens can be bent down for storage or easily removed with the quick-connect connection attached to the instrument panel. Mounts on all Pressure Chambers Instruments except the Pump-Up Chamber Instrument.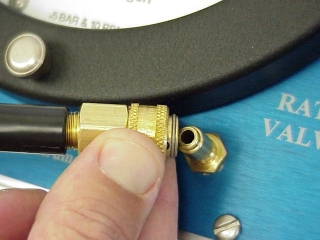 Eye lens is fitted with quick-connect for easy removal. The 3.5 power lens is 2.25 inches in diameter and makes for a comfortable magnification of medium to small samples.
Order as an accessory and we will mount the quick-connect fitting while the instrument is in our shop for no extra charge. You can also order this part and retrofit your existing instrument. Simply drill the hole and mount quick-connect fitting on panel. Comes with installation instructions.