Important Safety Information
« Click Here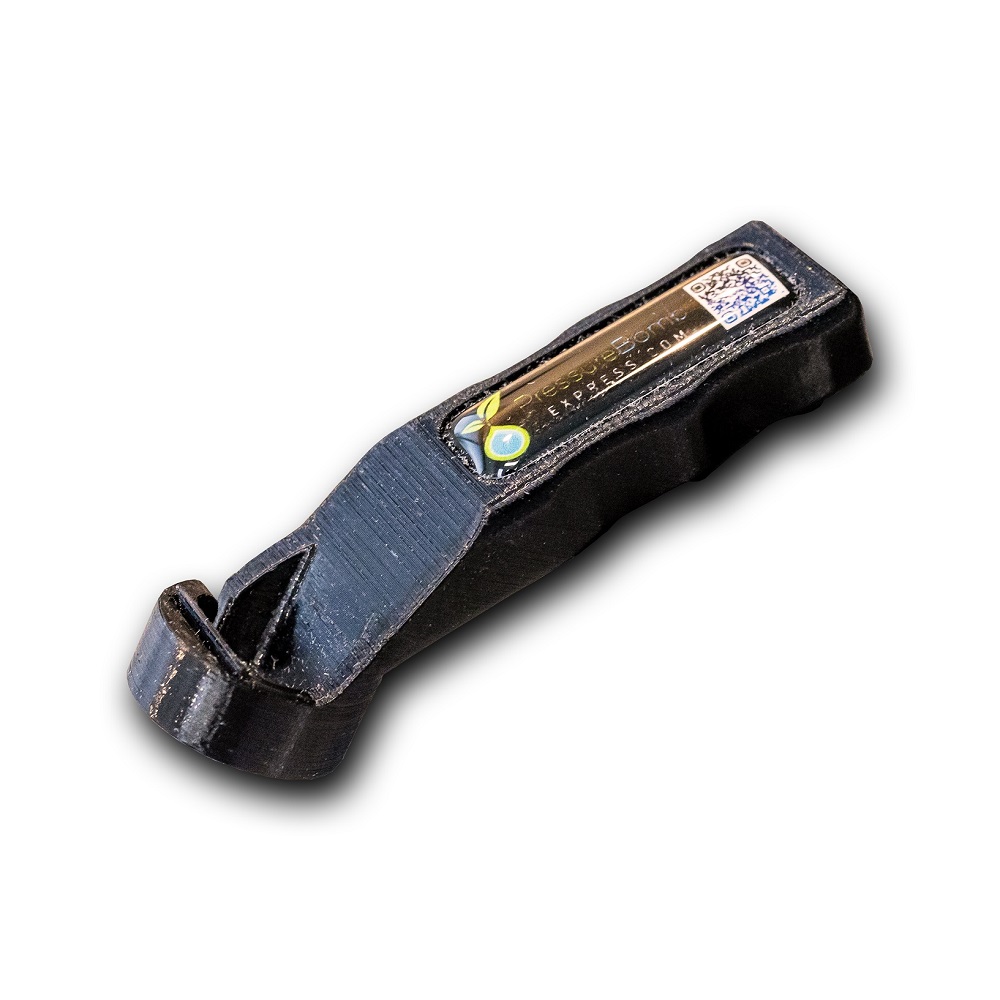 This unique device was developed by Ryan Kaplan of Pressure Bomb Express. The Endpoint Selector Tool holds hydrating filter paper to the end of the sample to help determine the endpoint of a sample.
This tool is optional to use when determining a sample's endpoint, however it is quite helpful when working with species that exude lots of latex water prior to exuding xylem water (endpoint), such as Pistachio. Growers have also found it helpful in speeding up the employee training process while also decreasing endpoint interpretation discrepancies between individuals. 
Using this method, the Endpoint Selector Tool is placed over a plant sample that has been sealed in a Pressure Chamber lid. With the filter paper touching the sample, the chamber is pressurized, and the endpoint is determined visually when xylem water permeates the filter paper.
The Endpoint Selector Tool is available for purchase from PMS Instrument Company or can by ordered directly from Pressure Bomb Express.