Important Safety Information
« Click Here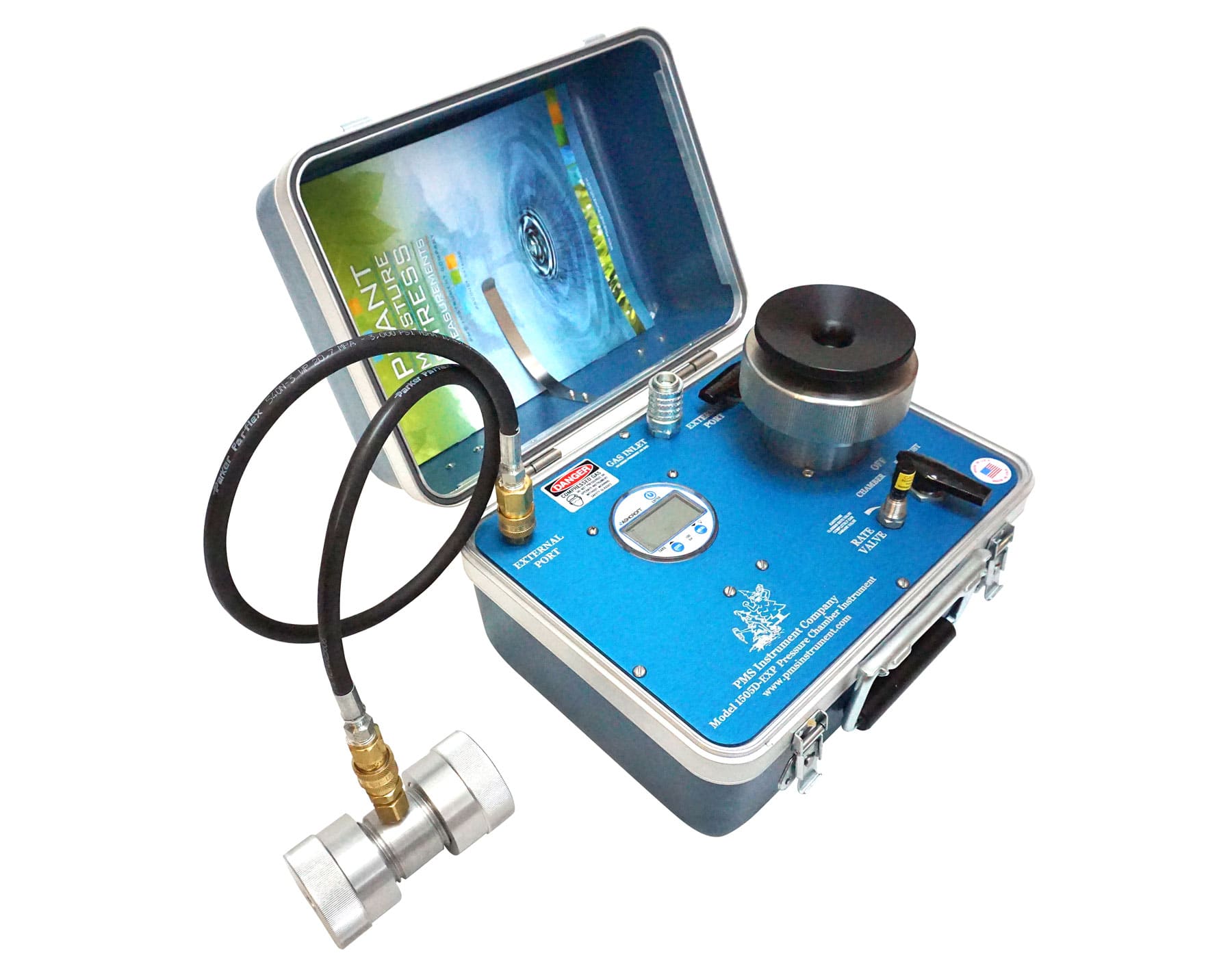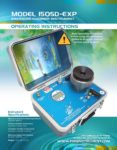 Download The Operating Manual for Model 1505D-EXP
The Model 1505D-EXP Pressure Chamber Instrument is a combination instrument. It is a Model 1505D fitted with an external port out to a Cavitation Chamber. The instrument can be used as a Pressure Chamber or as a Cavitation Chamber by simply switching a valve. This unique design allows the user to have both instruments in one unit at a cheaper cost than buying the two instruments separate.
The instrument can be connected directly to a Nitrogen Cylinder with 207 Bar/3000 PSI pressure. The Digital Gauge offers features such as back lighting and multiple pressure scales (Bar, PSI or MPa).
Instrument comes fitted with our most popular sealing gasket size – 1/4 inch Compression Gland Gasket and Insert. This gasket will seal a sample that is 1/4 inch in diameter down to a completely closed position. If you need other sealing options such as bladed grass or other semi-round sizes check our other options.
This is a specialty instrument that will benefit the user who is doing both Cavitation work and Pressure Chamber work.
The instrument requires a nitrogen source. You can use it in a lab or green house with a large cylinder or buy our light weight Portable Tank to allow for field work.
For more information about how the Pressure Chamber works or other questions, please check our Resources Page.
Model 1505D-
EXP

Specs
Maximum Operating Pressure
100 bar
Chamber Construction
Solid Stock Stainless Steel (2.5 inch dia. x 5.0 inch depth)
Cavitation Chamber Construction
Anodized Aluminum (1.0" Dia x 3.25" Length)
Read-out
Digital Gauge (Reads in Bar,

PSI or MPa

)
Size (L x W x H)
13 × 11 × 10 inches
33 × 28 × 24 centimeters
Weight
25 Lbs/ 11 Kg
Gauge
2.5" Diameter Gauge
0.5% accuracy
100 bar (10 Mpa) range
Using the Cavitation Chamber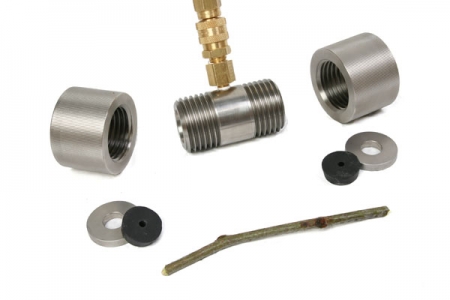 The cavitation chamber feature of this instrument is used to simulate cavitation of xylem vessels in plants under stress. A plant stem, limb or root is introduced into the Cavitation Chamber and a head of water is connected to the sample to measure water conductivity. The chamber is then pressurized to "seed" air into the xylem. It can be used to establish vulnerability curves in plants or to continue research in the area of xylem cavitation.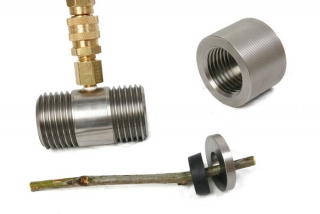 The chamber is in the center and is 3.20 inches long.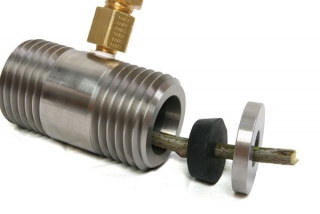 The rubber gaskets slide down the sample and seat inside the chamber.
The metal "inserts" slide down behind the gaskets to help them seal.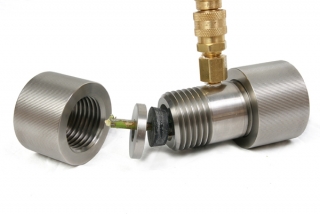 The caps screw down to finish the seal and hold everything in place.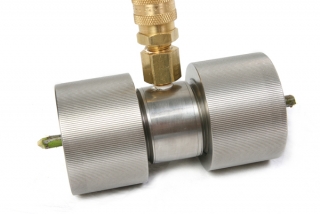 The final product looks like this.
The sample must be at least 4.25 inches to properly pass through the chamber.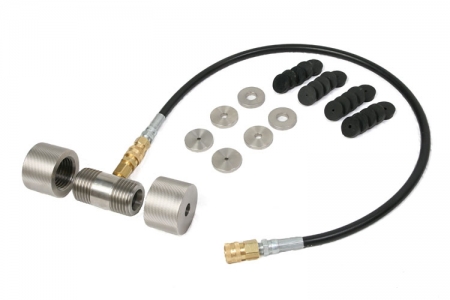 Instrument comes complete with:
1/4 Inch Compression Gland Sealing System, 5 Extra 1/4 Compression Gland Gaskets, 6 foot Filling Hose, 1 – Solid Lab Stopper for instrument testing, O-Ring lubricant and Lithium Grease, 11/32 inch wrench and 3/32 inch Allen Key for Control Valve Adjustment, Safety Glasses and a color Operating Instructions Manual.
In addition the following items are for the Cavitation Chamber: 3 foot hose connecting to Cavitation Chamber, Cavitation Chamber, 2 metal inserts of following sizes (5/8", 3/8", 3/16"), 5 rubber gaskets of each size (blank, 1/16", 1/8", 3/16").
Recommended Accessories
Note: Necessary accessories will depend upon users application.
Helpful Links