Important Safety Information
« Click Here

Watch this tutorial on YouTube
You will first need to remove the current Compression Gland System from the chamber lid. This can be done by simply unscrewing the Compression Gland Screw and then removing the 4 brass screws underneath the lid.

Assemble all the above parts.
From left to right – (Chamber Lid, 4 brass screws, 4 O-rings (size 006), Grass Compression Gland, Grass Gasket, Grass Compression Gland Insert, Friction Washer and Compression Gland Screw.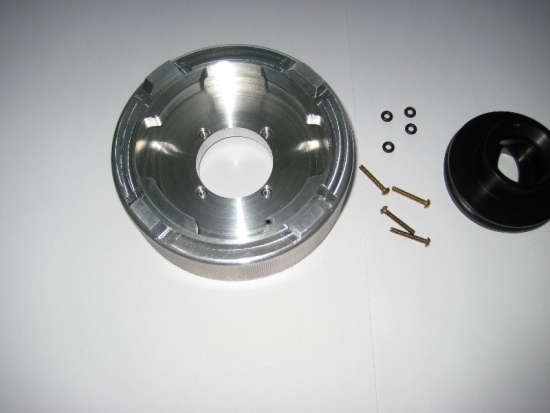 Ensure the lid is free of dirt and debris.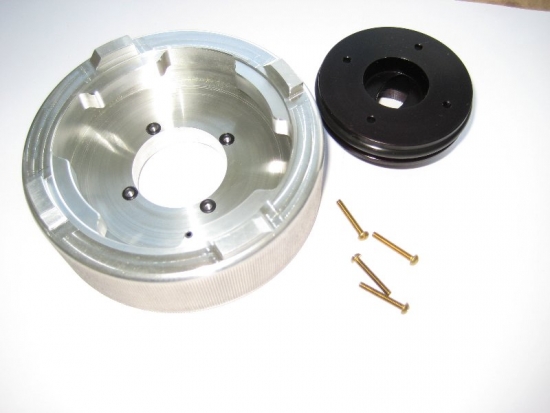 Lubricate O-Rings with petroleum jelly (lightly) then install into screw holes.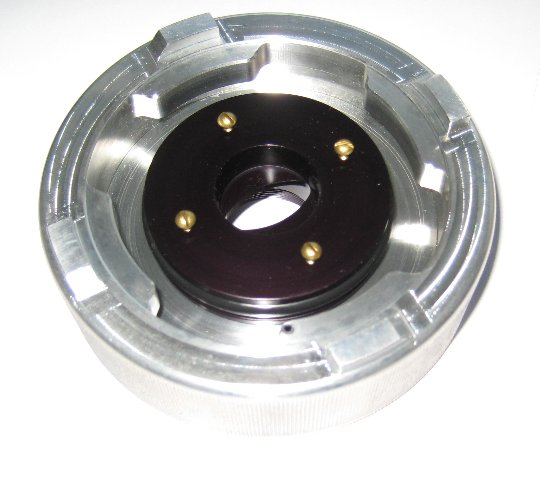 Slide Grass Compression Gland into place – align with screw holes.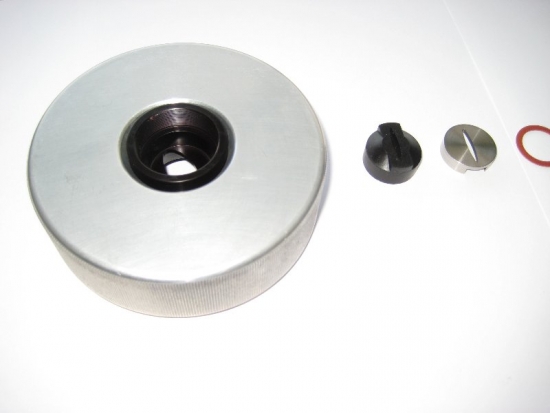 Turn lid over and prepare gasket – ensure it is clean.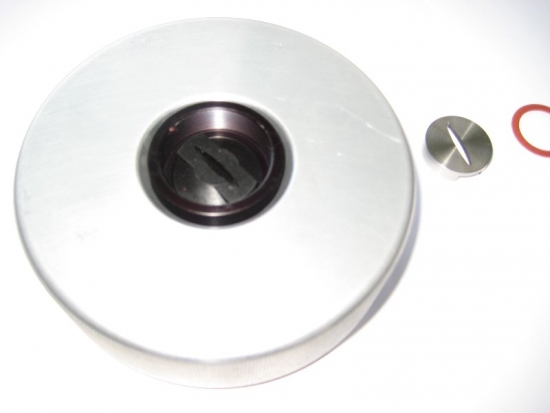 Place gasket into gland. Align the slit in the gasket and gland.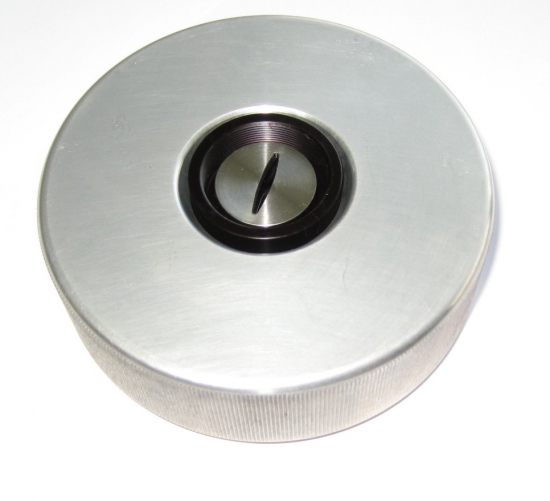 Install Grass Compression Gland Insert – flat side up.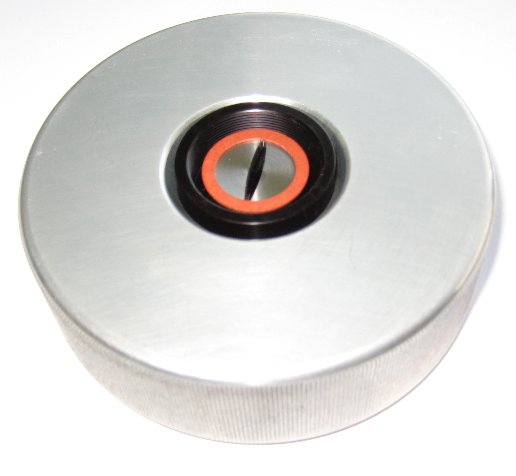 Place Friction Washer on top of Insert.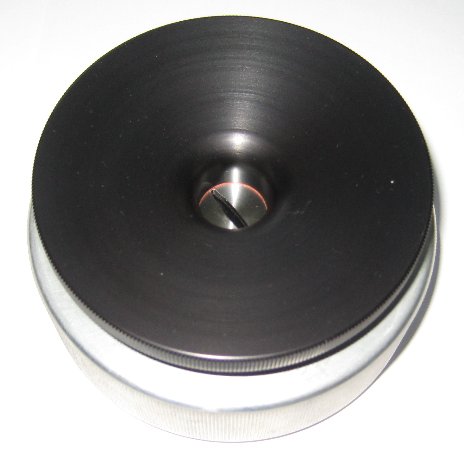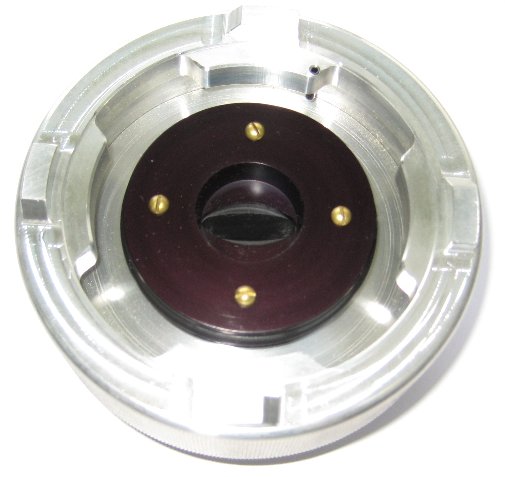 Screw the Compression Gland Screw into the Gland.
The final product should look like the above.