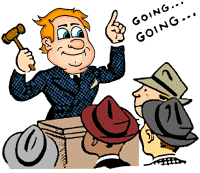 We are offering this page as a service to our existing customers. If you have a used Pressure Chamber Instrument (Pressure Bomb) that you are trying to sell, we will post it here for free to help you sell it.
If you have an instrument you would like to list with us, please contact us via phone or e-mail. We need to know what type of instrument it is and what accessories you are selling with it. We need your name, phone number and where you are located. You can also give us a price if you already have one worked out or we will list it as "negotiable". When the instrument sells, please contact us so we can delete your ad from the site.
The buying and selling of these used instruments is facilitated seller to buyer, not through PMS Instrument Company. PMS Instrument Company assumes no liability or responsibility for the condition of the instrument. There is no warranty implied or expressed for any of these instruments. The buyer and seller are responsible for all aspects of the transaction.
If you are interested in a particular instrument, contact the seller directly. Do not contact PMS Instrument.
___________________________________
NO INSTRUMENTS CURRENTLY AVAILABLE – 03/20/2017
___________________________________
---